Company
Shin Fang Plastic Industrial Co., Ltd. has been adhering to the enthusiasm to serve the clients all the time to be the original intension. You can choose the appropriate style or pattern you need, or cooperate with the company to develop products of novel styles. We have professional staff and technologies. From product design, opening the mould, selecting the raw materials, to the production and shipment, our standard and integrated operational flow process has passed TUV ISO 9001: 2015, manufacturing the excellent plastic products that conform to the clients' demands.
HISTORY
The company was founded in 1974, mainly produced handbag hardware accessories in the early stages. In 1994, the company increased plastic material injection production line. Since it offers stable quality, complete patterns, it obtains great approval from the industry.
BUSINESS IDEA
Experienced staff and advanced machine Striving for stable quality and fast delivery.
We offer the customized OEM/ODM service and material selection to satisfy the best quality, minimum cost, and quick response requirement.
Our product line includes cart system, luggage spinner wheels, plastic side release buckles, plastic snap hook, loop, ring, ladder lock, cam buckle, slide, cord lock, stud, washer, eyelet, shoulder pad, foot stand, pad, strip, handle, bottom case, two colors molding product, diving case, utility box, and tackle box whose are made of a wide plastic material of POM, NYLON, PP, ABS, PVC, HYTREAL, TPR, and others.
Our company will research and develop the new products and provide to customer for use every year.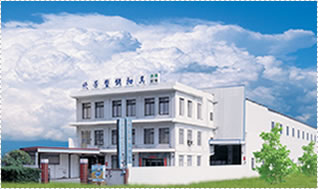 PROSPECTION
Since the establishment of Shin Fang Plastic Industrial Co., Ltd., we have worked hard positively and continuously to do the R&D for the technologies of relative product fields and expand the market, besides consolidating the existing product market. We also do our best to make the products pushed have certain advantage and competitiveness.
We devote ourselves to the R&D of new products with the rational concepts of sincerity, innovation, and cooperation, and take promoting and spreading products of good quality to be our responsibility, expecting to elevate the technologies and become a model of the industrial circles.
CERTIFICATE
VIDEO